This post is here because we've had enough of wasting time, and then running out of time. Life should not be this hard!
Read on as we give you our take on the 10 productivity apps we've found and loved. These apps will change your life!
Don't you just HATE doing up expense reports?
Is it a total turn off having to hang on to crumpled receipts? And all for the damned expense claims? Expensify is here to save the day!
Capture receipts, track time and mileage and create expense reports. Expensify does all of it for you!
With its Smart Scan feature, all you do is snap a picture of your receipt. The app then reads the image to get all the details. From the name of the merchant, the total bill to the date and time of purchase, everything is well taken care of.
Stop spending so much time on trivial expense details!
Imagine that you just can't recall a detail.
Like that great sashimi place you went to last month. The last name of your crush in high school. Whatever your boss said as you were rushing off last Friday.
Or WHERE you placed your keys.
And you cry out in pure frustration as you exclaim, I wish I could google my brain!!!!
Well, Evernote allows you to do something like that.
This is an app that syncs ALL the information you input across different platforms. So, any info you need is called up quickly.
Now you don't have to remember extra details in your mind. There's also no risk of losing information, unlike how you can lose the notes that you scribble down in different places.
Tip: The more you use it, the better it gets. You can't really appreciate its convenience until you start using it for everything.
This is perfect for those who just hate writing stuff down.
Got a perfect idea for your blog while on the go? Need to transcribe a work report? Want to take lecture notes without actually writing them?
Just speak your thoughts in the app! Then, lean back lazily as it turns your speech into words.
You don't have to spend time writing stuff down, and risk losing your train of thought because writing can sometimes be too slow. Have your brilliant thoughts recorded right as you make them!
Does the Internet distract you all day long?
With it, a whole day could go by without you realizing. And nothing gets done. Right?
Pocket solves this problem. It is an app that allows you to pocket whatever catches your eye.
An interesting article you come across on twitter. An entertaining video on YouTube. A particular profile page you'd like to stalk on Facebook.
You can open up these saved tidbits at your own time. AFTER you are done with your work.
Work gets completed. Entertainment enjoyed. Everyone's productive. Everyone's happy.
You can now create smartphone recipes.
These recipes will control how all the other app notifications on your phone behave. If this, then that (IFTTT) makes life a breeze. It saves lots of time and effort for you!
Here's how it works. If (Haley William makes a tweet), Then (save the image into my phone).
Here's another example. If (my primary school crush posts something on facebook), Then (notify me immediately).
You don't even have to check into any of the apps. Imagine all the time you'll save! It will be like living life in the super efficient and fast zone. Create your own preferences!
Have you ever groaned in pain as you finished filling up an online form, and then realized you can't submit it… BECAUSE it needs your signature?
SignNow is a clever app that allows you to add that in. Your signature can be added into any document you open through the app.
You won't have to waste time and paper, printing documents out just so you can sign on them. Now, even official documents can be reviewed and sent on the go.
So many have sworn by Mailbox. It is nothing if not efficient.
Here's how it increases productivity. It lets you sync mail from different accounts, so you never have to miss another important work mail. Even while away from the desk. (What a relief, ha ha).
Its unique features also make life much easier for you.
Snooze lets you hold a new mail as it comes in. You can decide when you want it to come up again in your inbox. This is great for when you're already tied up with ten million tasks! Ain't nobody got time for one new mail.
Also, you can set up the usual actions and to-dos. This is done through easy swipes!
And the BEST part?
You can sync it with Evernote.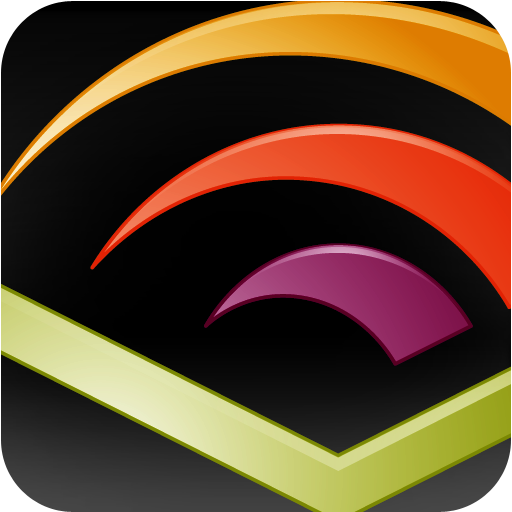 Because who needs another Candy Crush or 2046 game addict? Audible is a listening app, just like an iPod. But for books.
There are recipes and tech articles. Autobiographies and fiction. There's something for all of us.
Let Audible accompany you in your daily life! Plug in whenever you like. You can be travelling. Stuck in a jam. Taking a walk in the park. Waiting for a friend who's running late. Or just doing household chores.
With Audible, you won't have to waste one more moment on mindless stuff. Increase your productivity by improving yourself even during times of rest and leisure!
Cr
ashPlan is the insurance our files need. The trusty and reliable person that is surely present in any group of friends. The one we all turn to in times of need.
This app makes life much easier by ensuring that all our files are securely backed up. Life does not have to stop just because one device crashes.
CrashPlan promises a sense of security. Time does not have to be wasted! Any file we need can be easily retrieved on any platform or device. All we need to do is to log into their secure server.
If you have ever dreamed about having your own no-cost Personal Assistant, this app is for you! All you have to do after its download is to connect it to the online services you use. These can include the calendar, email, and social media accounts.
And you're done!
EasilyDo then starts doing its job. Got a friend's birthday coming up? Got an urgent task through an email that you missed? Recently received an email from a long-lost friend whose contact you would like to save?
Simple notifications will pop up to help you organize your life. You will never waste time doing menial tasks manually again!

Liked these apps?
Let us hear from you! Leave a comment below.
Think these apps don't quite cut it for what you have in mind? Want to create a personalized app that will do everything you need it to?
Talk to one of our tech instructors today! Take up a programming course, and you're on your way to having your very own app!
Written by:
Learnemy is an online marketplace where you can find offline classes taught by passionate instructors with real world application of the subject.
To receive updates on the latest classes, just enter your email below and click "Get Updates!"